Contacts
We are at your disposal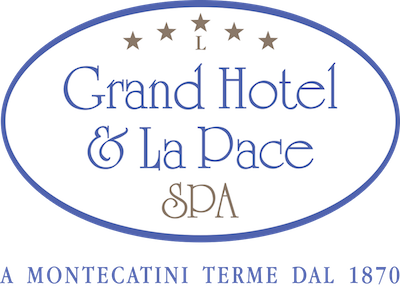 Fill out this form to have an operator contact you as soon as possible, remaining at your complete disposal.
BOOK NOW
Where we are
Grand Hotel & La Pace Spa
Via della Torretta, 1 Montecatini Terme (PT)
Tel.: +39 0572 9240
Fax: +39 0572 78451
info@grandhotellapace.it
How to Reach Us
By car
From Highway A1 exit of Firenze Nord, take the A11 towards Pisa, then the Montecatini Terme exit before following the road until coming to Corso Matteotti. Turn right here onto Viale Verdi and then right onto Via della Torretta.
By Train
From Florence's Santa Maria Novella station, take the Lucca-Viareggio line to Montecatini Centro station (400 metres from the hotel).
By Plane
Florence's Peretola Airport is 35 minutes away (via direct Shuttle to Montecatini Terme), whilst Pisa's Galilei Airport is 45 minutes away (with the possibility to book a car with driver via sending an email to info@grandhotellapace.it).
Dove Siamo
Grand Hotel & La Pace Spa
Via della Torretta, 1 Montecatini Terme (PT)
Tel.: +39 0572 9240
Fax: +39 0572 78451
info@grandhotellapace.it
In Auto
Da Autostrada A1 Milano-Napoli uscita Firenze Nord prendere la A11 direzione Pisa – uscire a Montecatini Terme seguire la strada sino a Corso Giacomo Matteotti – girare a destra per Viale Verdi e poi a diritto su Via della Torretta
In Treno
Da Firenze Santa Maria Novella prendere linea Lucca – Viareggio, stazione Montecatini Centro (400 mt dall'hotel)
In Aereo
Aeroporto Firenze Peretola 35 min (Shuttle diretti per Montecatini Terme) Aeroporto G. Galilei Pisa 45 minuti (possibilità di prenotare vettura con autista inviando una mail a info@grandhotellapace.it)